Search Engine Marketing (SEM)
The commonest form of SEM is the paid form by Google, which employs the use of pay-per-click (PPC) advertising. This type of marketing allows you to display ads on SERPs, and you only have to pay when someone clicks on your ad.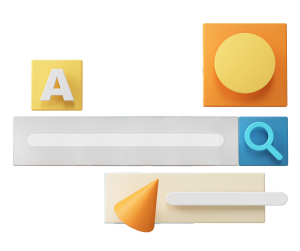 Google Search Ads Google Display Ads Google Shopping Google App Ads Google Video Ads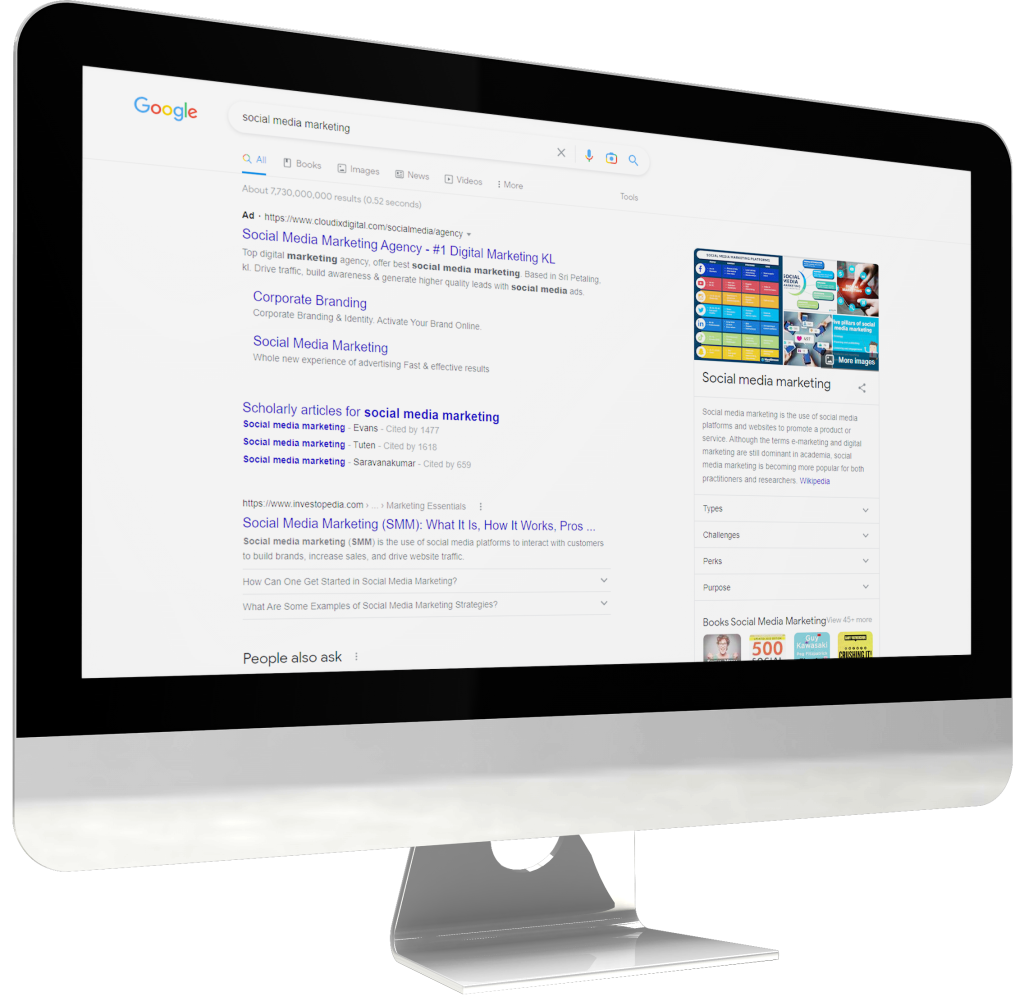 Google Search Ads are a type of online advertising that allows businesses to place ads on Goolgle.com and Google's search partner websites. When someone searches for a keyword that is related to your business, your ad may appear next to the search results.
You only pay when someone clicks on your ad, and you can set a daily budget so you never spend more than you're comfortable with.
You can target your ads to people in specific countries, regions, or cities.
Driving direct conversion to your business by capturing high intent buyers.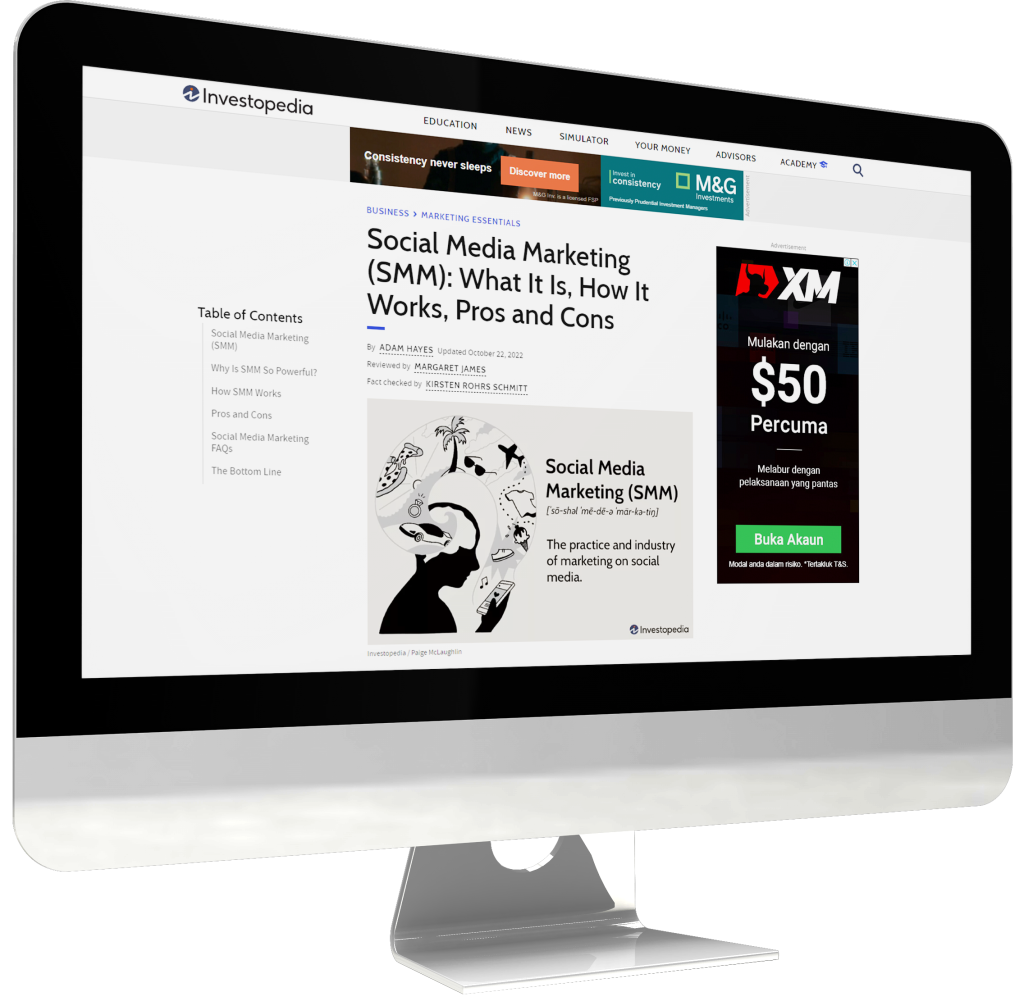 An online advertising platform that allows businesses to create visual ads that are displayed on website across the internet.
Most web searches are attracted to visual ads, and display ads are available in a range of sizes and formats.
Generates brand awareness with your brand in the minds of consumers, your visuals will appear on websites, apps, and video content across the internet.
Display Ads are placed based on factors such as the user's location, demographics, interests, and past web browsing history.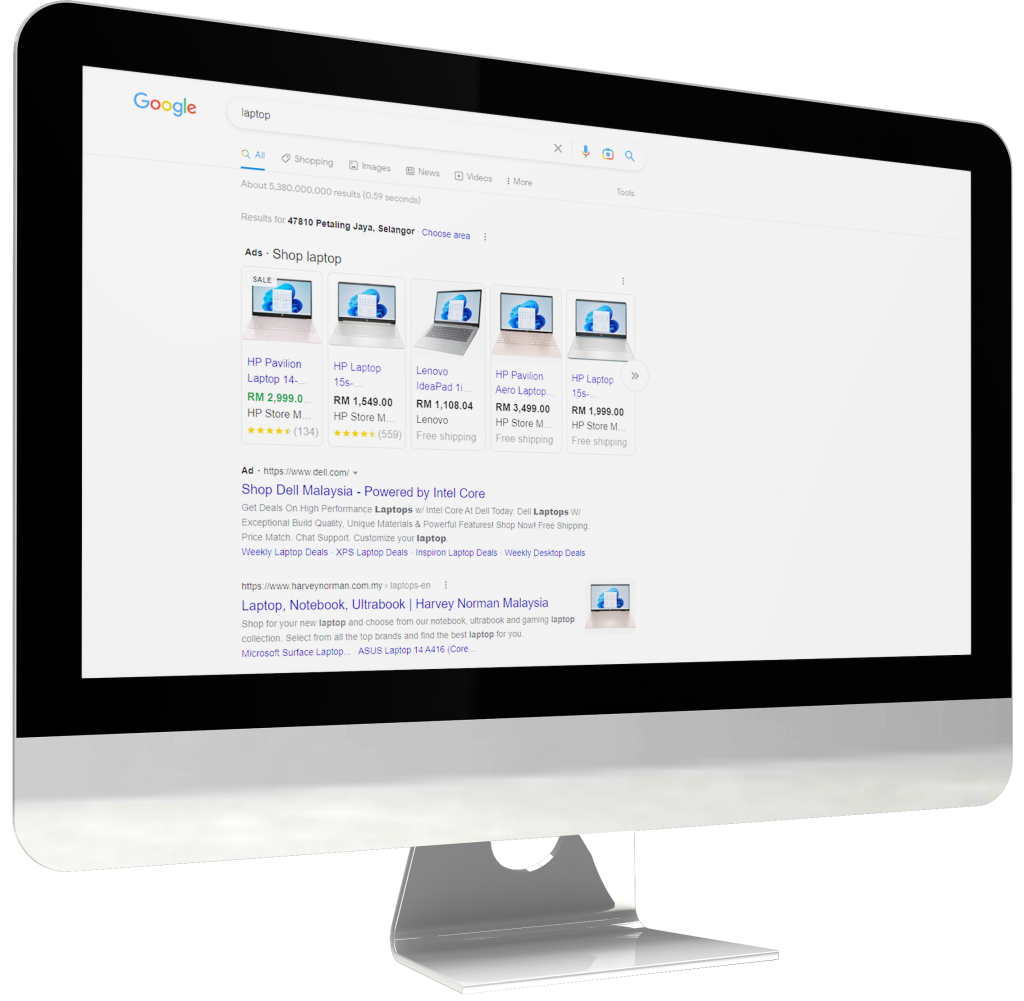 Allows retailers to list their products in the Google Shopping search engine. When a user searches for a product on Google, they may see Shopping Ads alongside regular search results.
Show off your product listings, you can ensure that your products appear in search results when people are looking for items that you offer.
These ads contain information about the product, such as an image, price, and a description. When a user clicks on a Shopping ad, they are taken to the retailer's website where they can purchase the product.
Retailers can increase their visibility and reach a wider audience. In addition, these ads can help to generate sales and drive traffic to their website.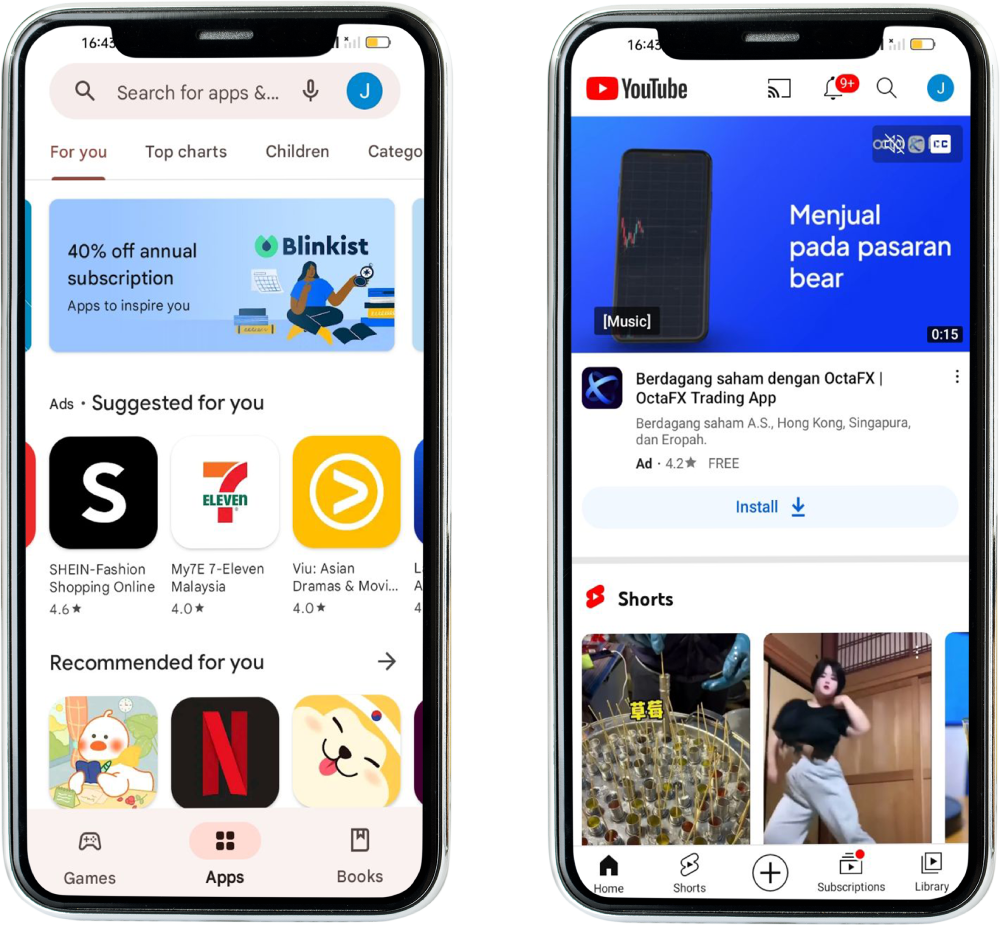 Google App Ads are a type of advertising that allows app developers to promote their apps within the Google ecosystem. This includes not only Google Play store, but also other Google properties such as YouTube and the Google Search app.
Show your ads in images or videos on different Google platforms. Allows businesses to ensure that their ad reaches its intended audience, which can result in a higher ROI.
Businesses can choose how much they want to spend on their ad campaign and can also adjust their budget as needed.
Ideal for businesses that want to promote their apps on Google platforms.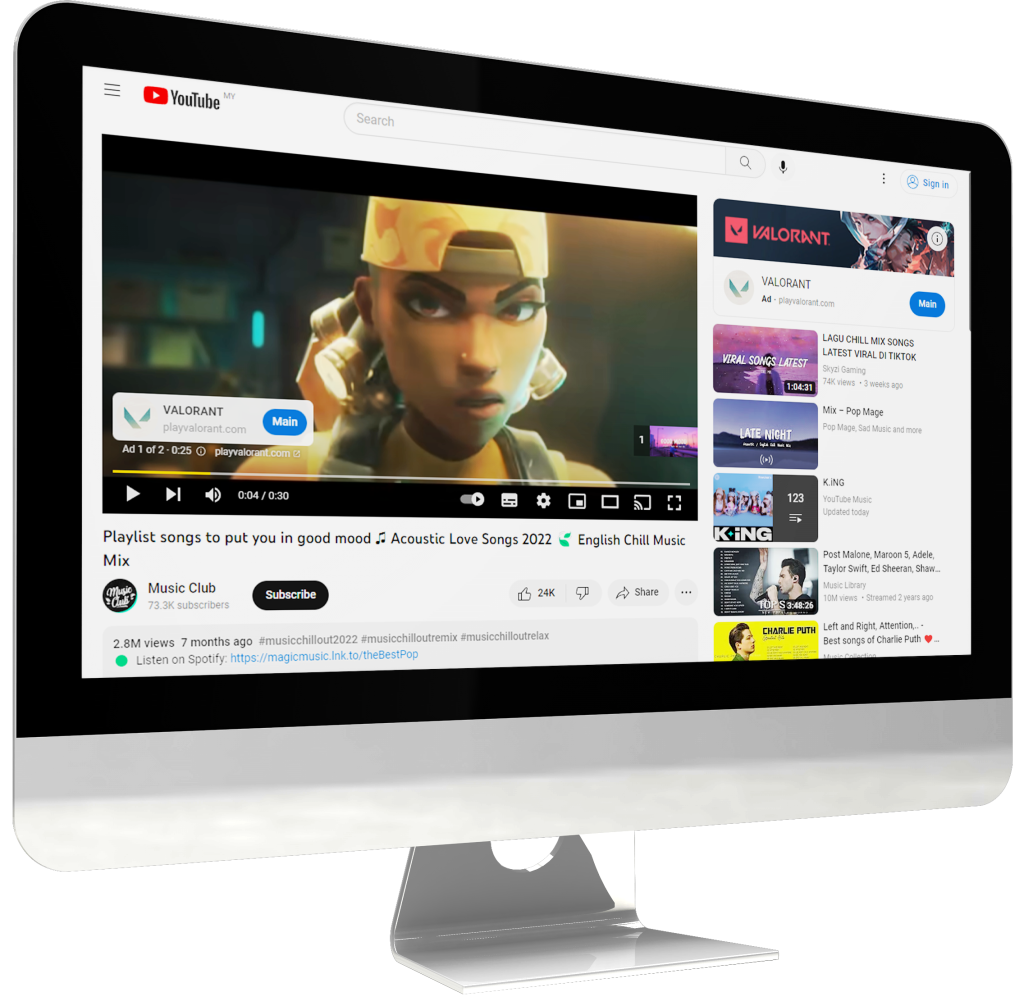 Video ads come in a few different formats, including TrueView and non-skippable. You can use video ads to reach people with interests in your products or services, or create awareness around your brand. In addition to YouTube, video ads can also appear on sites like GMail, Google Search, and the Display Network.
For one, they are highly visible and can be places on websites and in apps where they are sure to be seen by potential customers. Additionally, video ads are engaging and can hold attention better that other types of advertising.
Video ads are very engaging and can hold attention better that other types of advertising. Studies have shown that people are more likely to remember a message when it is presented in a video format.
Google video ads can be targeted specifically to people who are likely to be interested in what they have to offer, making them an efficient and cost effective way to reach potential customers.
TECHBASE SOLUTION SDN. BHD. 2006-2023 PRIVACY POLICY. TERMS OF USE. SHIPPING POLICY. REFUND POLICY. EULA